2022 Summer Concert Series at Chehalem Cultural Center – Opera On Tap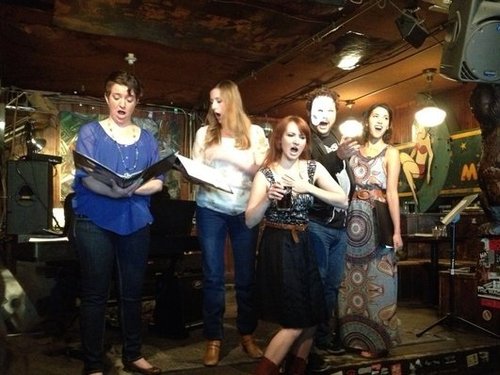 Second Concert in Series of Three for 2022:
Friday, July 22nd | Opera On Tap
Doors open at 6:30 PM, Perfomance begins at 7:00 PM (Concerts are approximately 60-70 minutes with an intermission.)
Opera On Tap was born in 2005 in Brooklyn to promote opera as a viable, living and progressive art form and to support the developing artists who continue to keep the art form alive. Opera on Tap share fun synopsis of operas and sings cabaret style Opera Songs instead of full Operas. In2015, the Portland chapter was formed and has performed in bars all around Portland such as McMenamins Kennedy School , Vie de Boheme, the Jack London, Produce Row Cafe, and the Atlantis Lounge. Back by popular demand, their main goal is to bring opera to an audience that may never have the experience of hearing the live art form. Read more about them on our website.
Cost: $25 per person Reserve Tickets
Find Another Destination