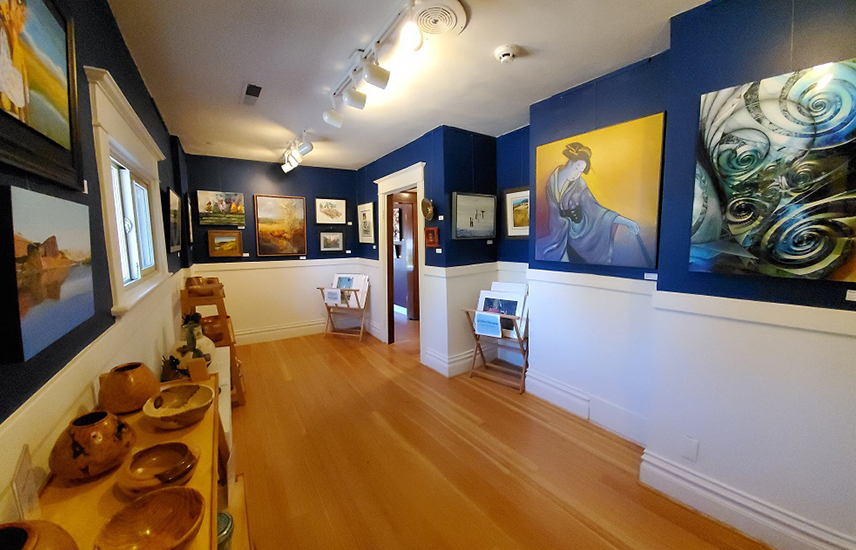 It's 2nd Saturday Art & Wine! On the 2nd Saturday of each month we will have guest artists and a guest winery at the gallery from 1-4 PM.
Our artists will be September/October featured artists Linda Swindle (watercolor, fiber) and Hirofumi Glover (acrylic, oil)! Our guest winemaker will be announced soon.
Terry and Paul will have their work on display from August 30 through October 30 on the main floor of the gallery.
Save the 2nd Saturday date and come meet Terry and Paul, enjoy some wine and the latest displays of fine art.
IMPORTANT – Only vaccinated guests will be allowed (we reserve the right to ask for proof via a photo of your vaccination card). Masks are required if you are not drinking wine.
No reservations are required at this time.
Find Another Destination