A Midsummer Night's Dream at 5 G's Ranch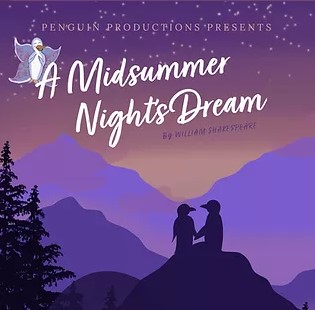 Multiple Dates – See 'Ticket' site below. Fridays and Saturdays in July. 7-10 p.m.
In A Midsummer Night's Dream, residents of Athens mix with fairies from a local forest, with comic results. Four young Athenians are in a romantic tangle. All four end up in the woods, where Puck the fairy further complicates the situation with their antics.
Additionally, we meet a bumbling band of performers as well as the King and Queen of fairies. Oh, what shenanigans must ensue?
Come and see Penguin Productions' fresh take on this quirky
tale, breathing new life into this iconic (and hilarious) play.
For more information visit our website at www.penguinsonstage.org
Find Another Destination