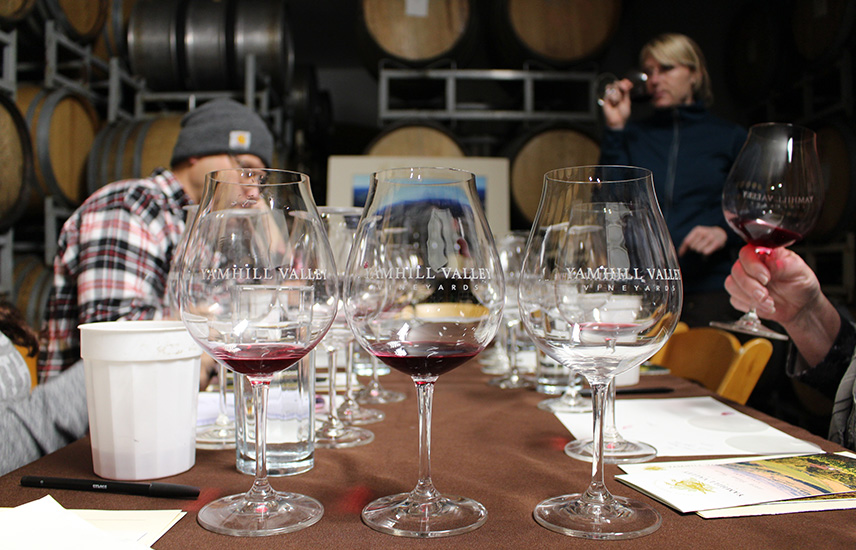 The first round of "A Taste of Time" was such a success that Yamhill Valley Vineyards decided to do a repeat. If you didn't get a chance to attend back in January, now is your chance.
Kicking off Yamhill Valley Vineyards' 40th anniversary, they are offering "A Taste of Time"! Nestled in the cellar amongst the barrels, they'll take you through a comparison tasting of library and current release wines including Pinot Noir Reserve, Pinot Noir Tall Poppy, and a white wine. Each comparison will be accompanied by food pairings from Farmer's Plate and Pantry. Since you'll be in the cellar, you'll also get to taste a sample of Yamhill Valley Vineyards' 2022 vintage straight from the barrel.
Two seatings available:
Saturday, March 25th: 11 a.m. to 1 p.m. and 2 p.m. to 4 p.m.
Find Another Destination