Artisan Wine and Chocolate at Natalie's Estate Winery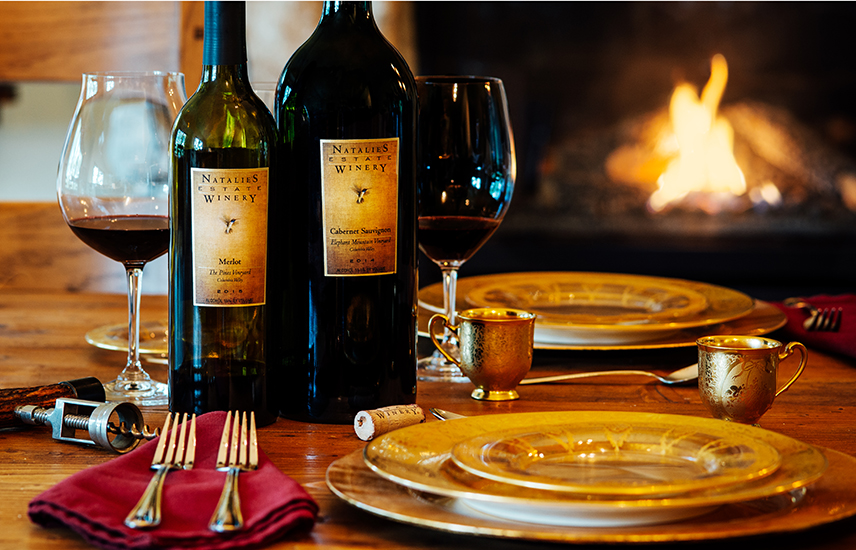 Pairing wines by Natalie's Estate Winery and chocolates crafted by Suzy's Chocolate make for great afternoon of culinary pleasure!
Come enjoy a relaxed event with friends . You will be served 6 delicious wines, each paired with selected artisan chocolates. A perfect pairing is when the wine, the chocolate, or both enhances the tasting experience of the other. Natalie's Estate Winery will share and teach you about this.
Winemaker, Boyd Teegarden of Natalie's Estate Winery will be pouring the wines and sharing stories and knowledge on pairing with food and particularly with these handmade beautiful chocolates. Suzy's Chocolates will have their owner and founder, Susan Fehrenbacher explaining about the fine details of creating beautiful artisan chocolates that are visually stunning on the outside and equally, mouthwateringly flavorful on the inside.
It will be an afternoon you are sure to remember – friendly, casual and enjoyable! Natalie's Estate chose to pair with this Chocolatier in particular as they artfully make their products similar to the way Natalie's Estate crafts their wines with fine quality and local ingredients crafted with care resulting in pure enjoyment for you.
To register, go online to Eventbrite.
Find Another Destination