Purple Cow Vineyards Downtown Newberg Tasting Room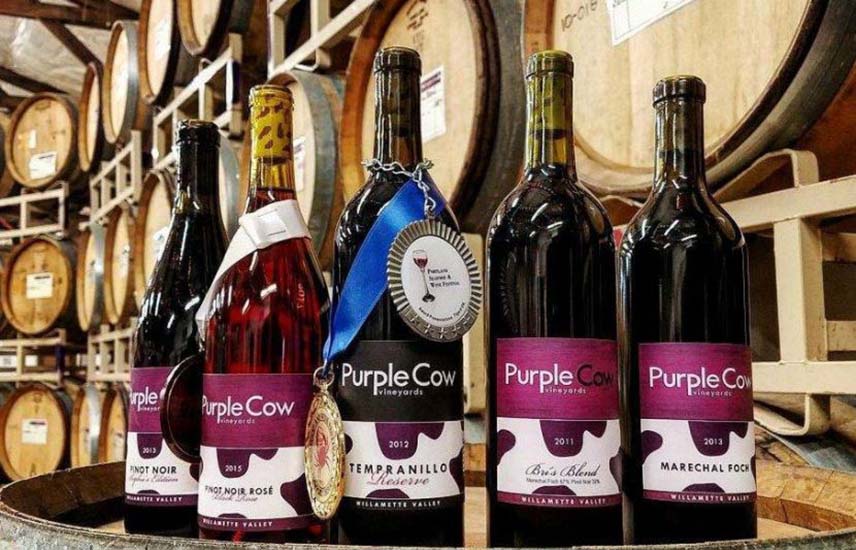 The vineyard's name was inspired by the juxtaposition of founder's family memories and Seth Godin's book about business transformation by being remarkable. Founder member, Jon Armstrong, decided to pursue this idea and that's how the Purple Cow Vineyards were born. Apart from the unusual name, the vineyards offer a regional perspective on winemaking by using unique varietals and techniques while constantly learning and educating about wine.
Purple Cow Vineyards grow vines such as Pinot Noir, Marechal Foch, Muscat, and Tempranillo and offer respective wines, as well as blends.
Find Another Destination