Bloom – An Exhibition by Belle Bezdicek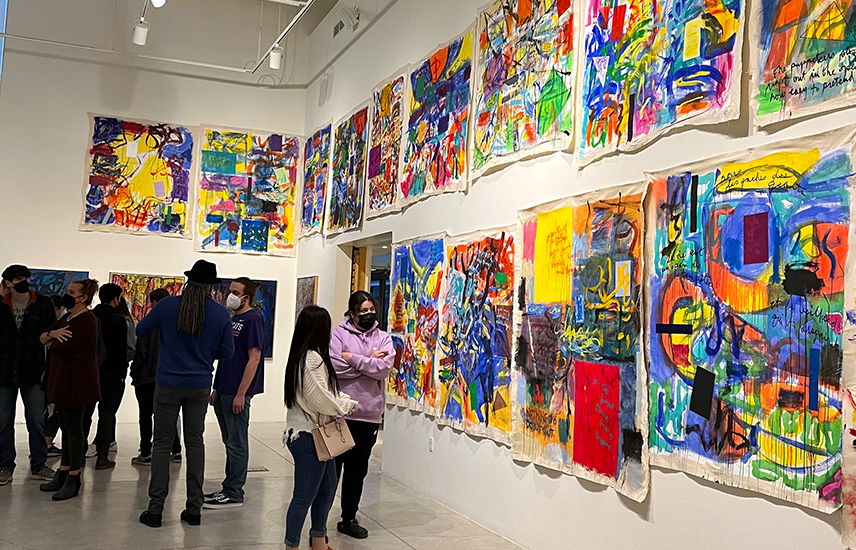 February 8 – March 24, 2023
Artist talk and opening reception: Wednesday, February 8, 5:30-7:30 p.m.
The talk takes place in Delkin Recital Hall inside Vivian Bull Music Center. Light refreshments to follow in the gallery.
Belle Bezdicek's work takes inspiration from Byzantine art's depiction of mythical and sometimes exotic creatures. She celebrates positive animal stories found on BBC World, and from newspaper clippings her mum has sent for more than two decades.
Through printmaking, woodwork and digital art, she has created highly decorative animal forms, allowing the viewer to appreciate their magnificence. In retrospect, Belle has integrated printmaking and digital art since the '90s, using architecture as her theme. The work progressed and animals became the important structure, integrating some of the architectural elements into their singular form. 
Find Another Destination