Currents Gallery Presents: "Black & White Show"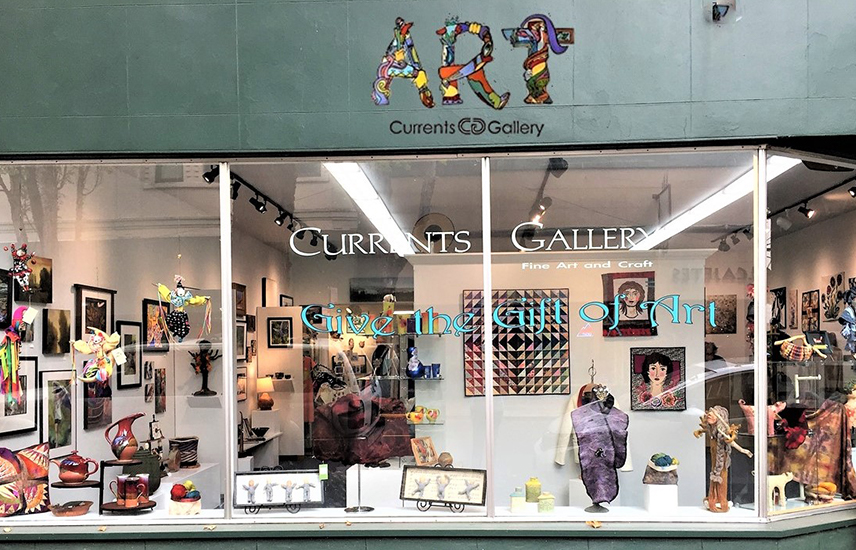 Many of the artists at Currents Gallery create beautiful and unique work using only shades of black and white with the occasional touch of color. In March we will present a show that features black and white art done in various media such as paintings, block prints, etchings, papercuts, gourds, pottery, collage, mixed media, photography and glass. The limited color spectrum promises to create a dramatic show, from modern restraint, to lush and complex representational art. Join us and meet some of the artists at the opening reception on Saturday, February 11th, from 12 to 4pm.
Gallery Hours: Tuesday – Saturday, 11 a.m. – 4 p.m., Sunday 11 a.m. – 3 p.m.
Find Another Destination