Currents Gallery Presents: "Time" by Ann Durley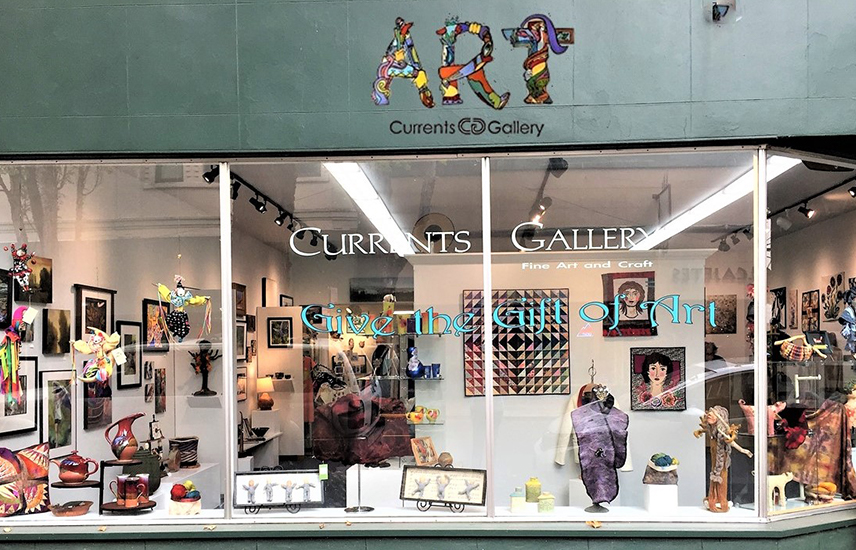 We are excited to present Ann Durley's new clock collection! Ann, a Currents Gallery artist/owner, has totally expanded her efforts in her latest endeavor. She has had great fun putting together larger clocks with lots of color; big, bright and bold, round clocks, square clocks, wall and table clocks….all interesting and functional mixed media sculpture.
Ann has the gift of combining odds, ends, and found objects in unexpected ways to create clocks which are recycled, functional, and unique. Each clock contains a quartz movement that makes it functional. But that's about the extent of the common thread. She starts out with one unique piece, like a small statue or domino, and a board, frame or lid for a canvas. She then builds outward intuitively, scouring her massive inventory for parts that fit. No two clocks are ever the same.
Exhibit Dates: August 16 – September 11
Find Another Destination