Linfield Art Gallery Presents: Blame It on Art: Creative Mentorship at Outside the Frame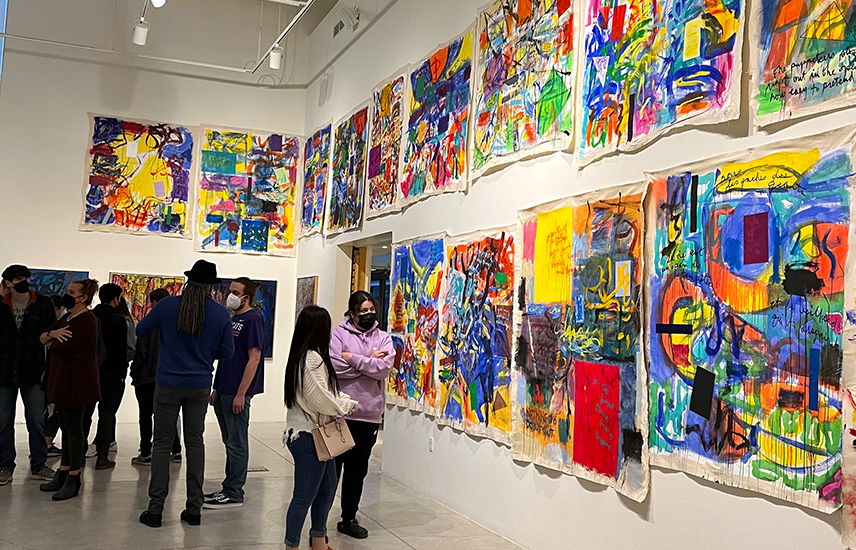 If youth experiencing houselessness can make films, they can do anything. At Outside the Frame, we believe that creative collaboration is an essential ingredient for healing, growth, and empowerment. Our professional and peer mentors take the work of making art seriously – and playfully – with those we support and in our own art practices.
At Linfield Gallery, see Outside the Frame youth films alongside mentor-made art.
ABOUT LINFIELD GALLERY: Exhibitions of regional, national and international stature are on view throughout the academic year in the 1,500 square foot space at Linfield University. Patrons can expect challenging shows that exemplify diverse approaches to the practice of contemporary visual art.
Exhibition dates: August 30 – October 6
Opening reception: Wednesday, August 30, 5 – 7p.m.
Gallery hours are Monday through Friday from 9 a.m. – 5 p.m., and Saturdays from 12 p.m. – 5 p.m.
Find Another Destination