Linfield Gallery Presents: Senior Portfolio: Exodus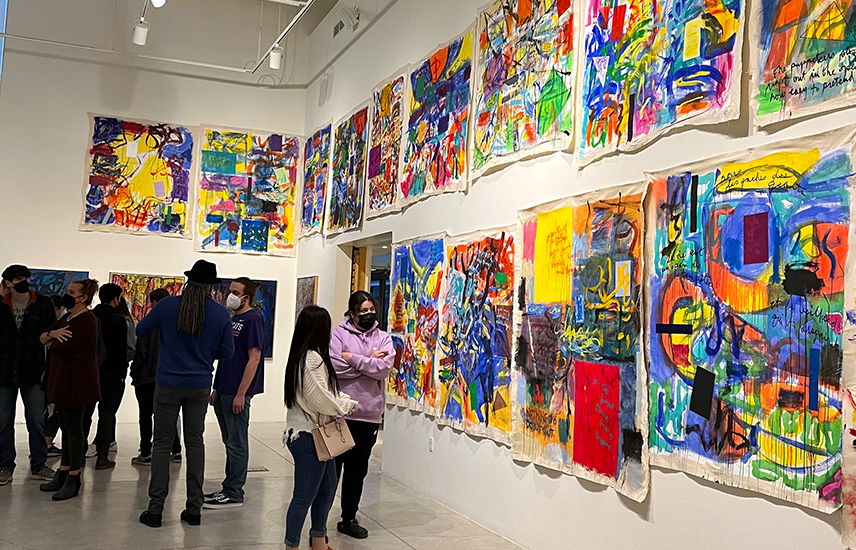 Celebrate the opening of Exodus, the 2022 Department of Art senior thesis and portfolio exhibition at Linfield Gallery. This show is the culmination of a semester's work, and for graduating studio arts and digital art majors, it represents much more than that. It represents the end of their chapter at Linfield, an "exodus" of sorts, as they embark on their next chapter. 
Participate in the artistic exploration of our featured artists: Krysten Baryo, Jordan Black, Zoe Braun, Courtney Hassell, Stephanie Juanillo, Elliott Montbriand, Mitchell Morrison, Meghan Mullaly, Laina Reichelderfer, Erin Shepard and Gwen Weber.
Find Another Destination