Linfield Theatre Presents: Doctor Voynich and Her Children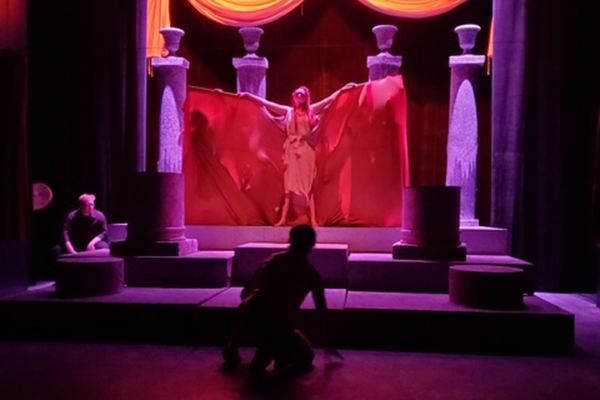 Sept. 28 – Oct. 1, 7:30 p.m. and Oct. 2, 2 p.m.
Combining theatrical history and a prediction for the U.S., Doctor Voynich and Her Children draws from Bertolt Brecht's foundational play Mother Courage and Her Children and asks what women's rights will look like in "the near future, God help us."
As Dr. Voynich travels a post-apocalyptic U.S. countryside dispensing medicinal herbs, audiences will consider what anti-science policies could do to health care and reproductive rights. A stark presentation of how minorities might be treated if the government continues to erode protections for equal treatment, Dr. Voynich is both a reimagining and a warning.
Find Another Destination