Linfield Theatre Presents: Firebringer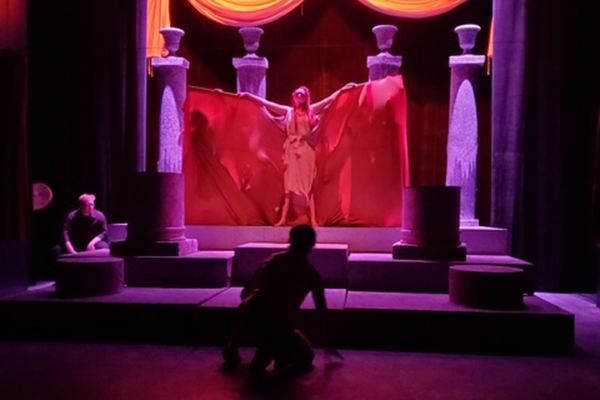 Nov. 10-12 and 17-18, 7:30 p.m. and Nov. 19, 2 p.m.
A hilarious depiction of a tribe of cave people who discover the ability to control fire. In this raunchy and campy musical, Jemilla the Peacemaker civilizes her people and gives them purpose, assigning each member of the tribe their own job to ensure the tribe's safety and productivity. But Zazzalil, who would rather lounge around than work, stumbles on a discovery that will make life easier: fire.
Originally produced by StarKid Productions, the music and lyrics are by Meredith Stephen and Mark Swiderski, the book is by Nick Land, Matt Land and Brian Holden and arrangements are by Clark Baxtresser and Pierce Siebers.
Find Another Destination