Linfield Theatre Presents: Hurricane Diane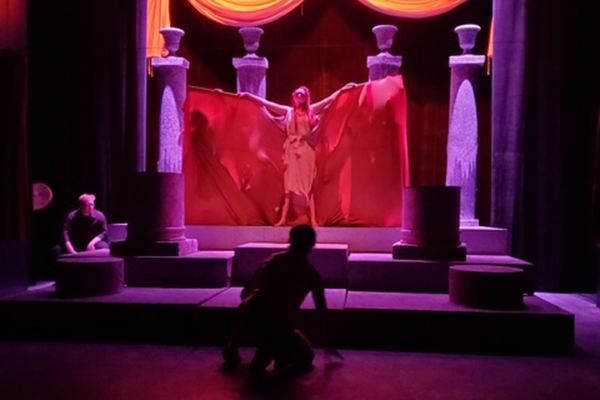 April 27-29, 2023 and May 4-5, 7:30 p.m. and May 6, 2 p.m.
Madeleine George's Hurricane Diane brings classic Greek mythology to suburban New Jersey, where four housewives debate how best to landscape their yards. Hilariously starring the Greek god Dionysus, reincarnated as Diane, a permaculture gardener who radiates butch charm, Hurricane Diane asks what it will take to get through to Americans more concerned with social status and trappings of wealth than their impact on the environment.
Presented by arrangement with Concord Theatricals on behalf of Samuel French, Inc.
Find Another Destination