October Chills & Movie Thrills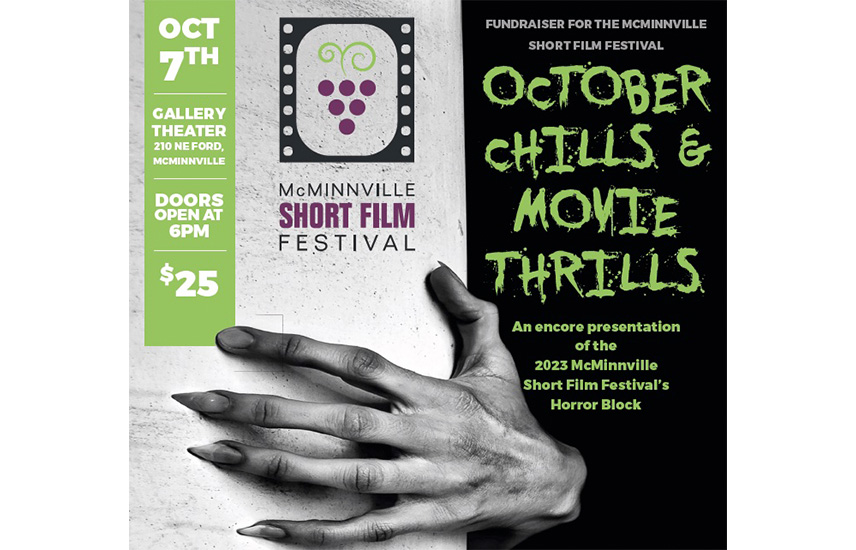 Join us for October Chills and Movie Thrills, an encore presentation of the 2023 festival's horror block. Your $25 dollar ticket includes a complimentary glass of wine or beverage, snacks, and movie ticket.
There will be a silent auction and a Halloween costume contest. The winner will receive a 2024 all access festival pass!
Find Another Destination