Sandspits Live at Coeur de Terre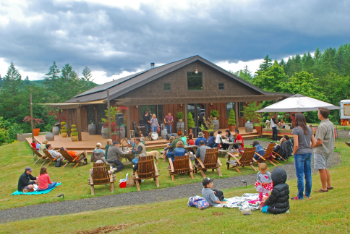 The Sandspits are a rapidly rising surf and indie rock band, based in SLO, CA. Formed in early 2021 by Jack Vitek (Drums) and Lucas Erickson (Guitar) and made their debut in February 2021 with two double-sided singles, "The Haunted West" and "Dead Fellow." With a confident set of first releases, they set to work conceptualizing their first full-length album "Save Trestles" recruiting Abby Neal (Bass) and Nilav Maulik (Guitar) during the recording process.
This event is free for all and we will have food and wine available for purchase.  Please come out and support live music in Yamhill County.  Bring low chair or blanket to enjoy the show.  LIMITED TICKETS AVAILABLE.
Find Another Destination