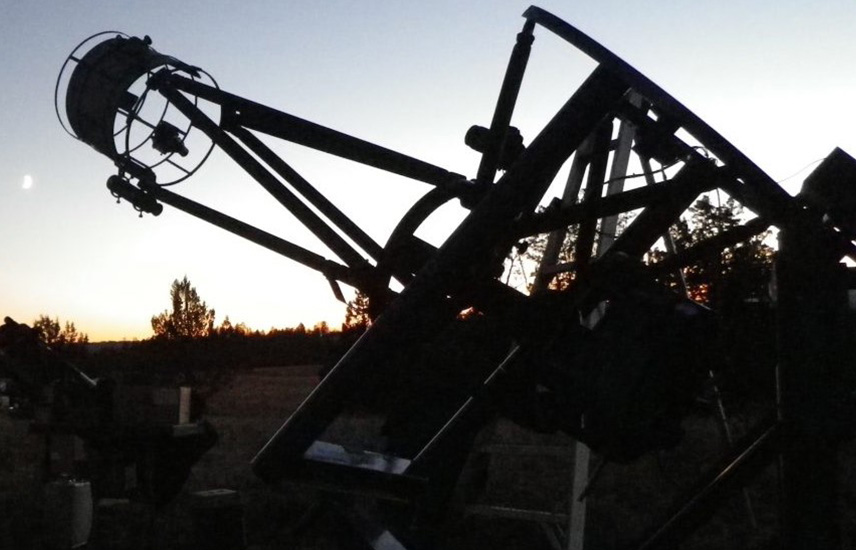 Come join Carlton Observatory from 8:30 – 10:30 p.m. for Telescope Tuesdays. They will have 3-4 telescopes available each night.
All Telescope Tuesday events are weather permitting.
Astronomer's choice…you will be looking at Saturn, Jupiter, the moon, galaxies, nebulae, and star clusters (not all celestial objects will be seen at each event).
If you have a telescope at home and need help figuring out how to work it, bring it along! The observatory's team can assist you in setting it up as needed. Just please call or message ahead and let them know.
The Evergreen Aviation & Space building will not be open. Free parking is available in the lot. The event takes place in the far SE corner plaza (around the front of the Space building) where the telescopes will be waiting. There will be directional signs up to show the way. No bathrooms will be available.
If there's rain or heavy cloud cover, they'll announce the cancellation on Facebook and via email. You can sign up for their email newletter on their website .
Find Another Destination