Blue Trout Gallery – Art by Gary Buhler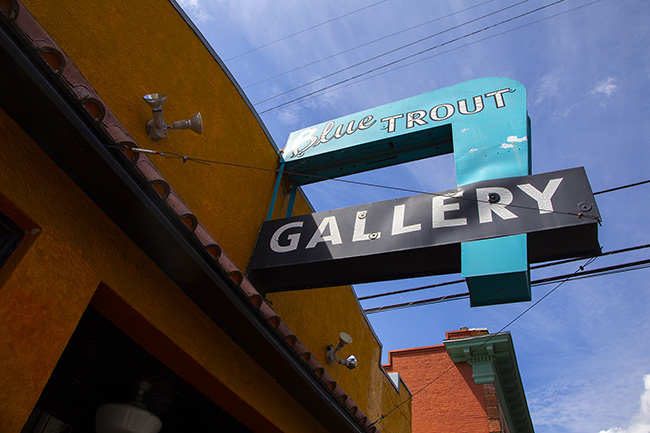 Gary Buhler was born in Adak, Alaska and grew up in the Pacific Northwest. He showed an aptitude for drawing at an early age and eventually went on to study art at Judson Baptist College and Art Education at Western Oregon University. He completed his studies with an MFA degree in Painting from the University of Arizona. His beautiful home state of Oregon as well as his adopted home state of Arizona have inspired much of his work. He continues to live and work in Newberg, Oregon where he teaches art half time at George Fox University.
Along with his love of God's creation and long-time pursuit of landscape painting, he has developed a love for historic neighborhoods and architecture and much of his current work is inspired by that passion. His studio and home are in a 1923 commercial building in downtown Newberg that he has been restoring.
The many forms of beauty in the created world have inspired Gary for a long time. In his landscapes he seeks to interpret the unspoken voice of God and his Urban Landscapes celebrate the community, mystery, and atmosphere of historic neighborhoods. He seeks to honor God through this work expressing feeling about beauty by creating art that in a small way, imitates the Great Creator's work.
Of his work, Buhler says, "I am excited by color, contrast and texture. Both organization and surprise catch my eye in nature and in the visual world. I search for beauty and truth and express my feelings of appreciation for life, culture, and our Creator in my work. I enjoy the journey that this search takes me on and hope you can join me in some way. "
Find Another Destination