Ewing Young Oak – Heritage Tree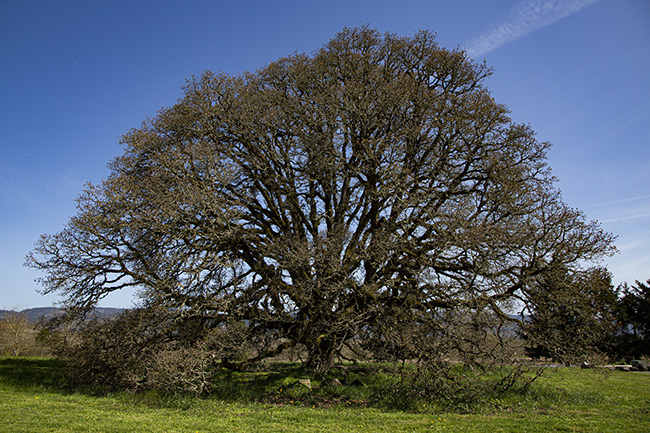 Ewing Young, a former fur trapper and trader, settled in the Chehalem Valley in 1834 and died there in 1841. His death directly led to the Champoeg Meeting and the beginning of the organization of the Provisional Government in 1843. On May 6, 1846 an acorn was planted here on his grave near his cabin by Miranda Bayley and Sidney Smith.
Located 1/4 mile north of Highway 240, 3 miles west of Newberg. The tree is on private property and can be viewed from Highway 240.
Find Another Destination