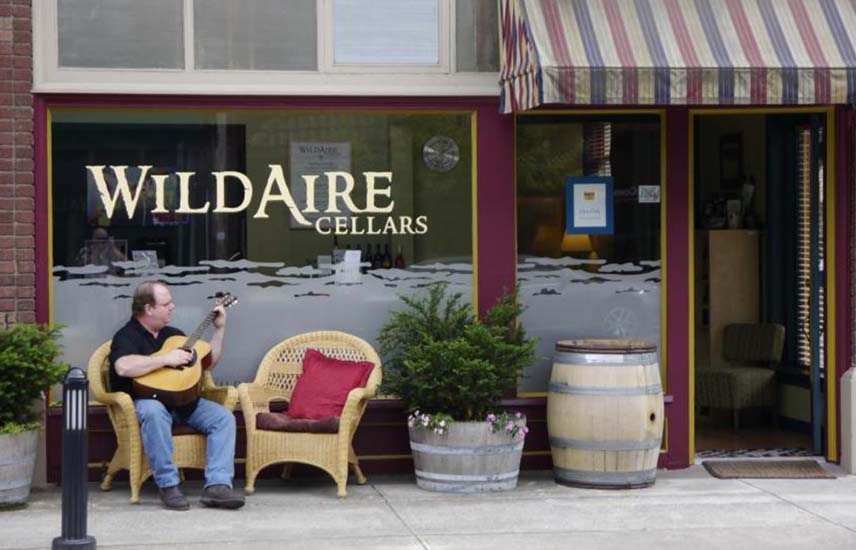 WildAire was founded with love in 2005 by Matt and Jean Driscoll after years of immersing themselves in the Willamette Valley wine scene. They started the journey 21years ago by a chance visit to Oregon to attend a friends wedding and their destiny was sealed. After getting married in 2000, they moved 3000 miles from Virginia to learn all aspects of the wine business in Oregon. Their time in the Willamette Valley began by studying winemaking, farming, and marketing Pinot Noir at the Northwest Viticulture Center and by working with some of Oregons top winemakers.
Matt has 16 vintages of winemaking experience and oversees the production for WildAire while Jean focuses on the sales, marketing, and financial side of the family business. Their vision is to create elegant wines with love and passion that are acid driven and food friendly using fruit grown from some of Oregons greatest vineyard sites.
WildAires first year of production was approximately70 casesof wine and has now grown to1000cases. The winemaking philosophy is to start with beautiful fruit from some of Oregons premier vineyards and then gently guide the grapes through the fermentation. WildAires small size allows them to pay careful attention to every detail of the winemaking process. By constantly tasting and evaluating the wines during their lifespan in barrel ensures that the wine is absolutely the best that it can be. All of the wines are aged in French Oak barrels with about twenty to sixty percent of them new for each vintage.
In 2005, they sold their house in Salem and moved to McMinnville to form a wine company. Thewinery is now locatedat the Carlton Winemakers Studio in Carlton, Oregon.The name WildAire comes from the name of Matts family estate in Roanoke, VA. The name was discovered carved into a granite fireplace mantle in a long since forgotten remains of a hotel near the peak ofMcAfee Knobnear Roanoke. The hotel was used as a base by Rangers on the Appalachian Trail and lightning has since burned it to the ground, leaving nothing but the fireplace standing. Matts Mother wanted them to use the name for their new wine business and when she passed away, they thought it would be a fitting tribute to her memory to call it WildAire.
Find Another Destination