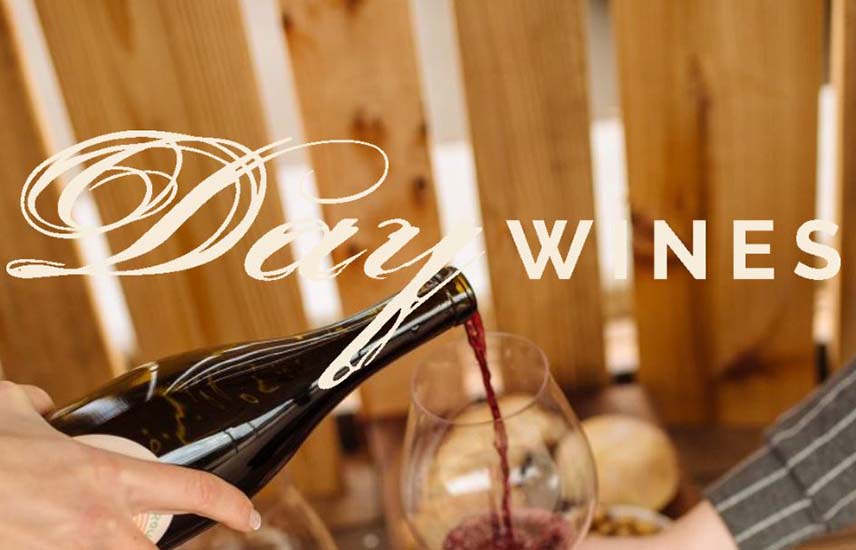 Day Wines is a natural wine producer in Oregons Willamette Valley. Led by winemaker Brianne Day, Day Wines are instinctive, restrained and capture a specific time and place. AllDayWinesare made naturally using all wild, native yeast fermentations, minimal intervention and most of her wines are unfined and unfiltered, showing purity of site.
A Pacific Northwest native with winemaking experience spanning four continents, BrianneDay sources pinot noir, tannat, malvasia, ct, viognier, and other varieties from farmer-owned vineyards in the Willamette Valley and Applegate Valley. Focused on site-driven expressions, Brianne makes naturalwines that are instinctive and restrained. Brianne was one of the few American winemakers at the seminal RAWWineFair in London and New York City, and one of seven domestic producers mentioned in the recently published book, NaturalWine.
In addition to Day Wines, several small producers makewine at Day Camp:Jackalope Wine Cellars, Granville Wines, Burner Wines, Ross & Bee Maloof, Buds Bloom, Hooray for You!, and J. Douglas Wines.Day Camp is a collaborative space where innovation and creativity thrivea community-driven winery where winemakers can grow their small businesses. All wines made at Day Camp are crafted with serious attention to each fermenter and lot, and all are driven by love.
We offer a "Drink Now" rotating flight consisting of five current and seasonal releases for $15, as well as an "Age-worthy" flight featuring a selection of single vineyard designated Chardonnays & Pinot noir for$20. Both flights are gladly refunded with a 3 bottle purchase.Wines are available by the glass ($9-$14) and more than 20 wines from all producers at Day Camp are available by the bottle ($18-$42).
Our modern and inviting tasting room has floor-to-ceiling windows, warming cedar walls, a sweeping copper bar, and comfortable lounge seating. Adjacent to the tasting room, our larger outdoor patio accommodates larger groups and has a fire pit for evening tastings. We are open Wednesday through Sunday from 11am to 5pm.
Find Another Destination