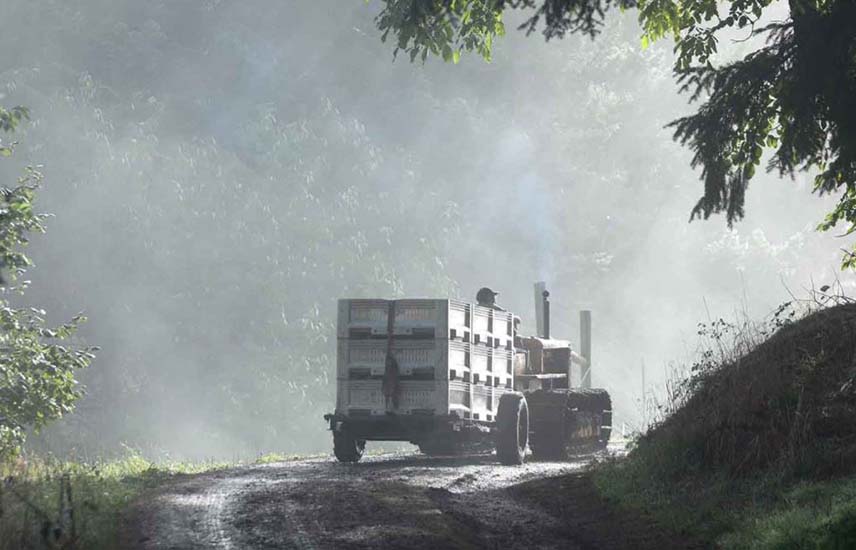 Located in the beautiful Dundee Hills of the Willamette Valley, we are in the heart of Oregon's acclaimed wine country. Our family vineyards, established in 1971, are among the oldest in the state, growing premium grapes for our estate Pinot noir and Chardonnay.
Visitors to our vineyards are treated to expansive views from our Tasting Room and surrounding patios. We welcome outdoor picnics and invite you to spend time enjoying all that our estate has to offer, including majestic views of Mt. Hood and the North Cascade mountain range.
Our family has grown grapes and made wine here for 49 years. The vineyard was established in 1971 by our parents, Cal and Julia Lee Knudsen, true pioneers of Oregon's wine industry. Cal and Julia loved this place and derived great pleasure from sharing grapes and wine with friends and family. As second generation stewards of Knudsen Vineyards, we embrace our family's legacy and honor our parents by making great wine reflecting the unique attributes of our land.
Find Another Destination