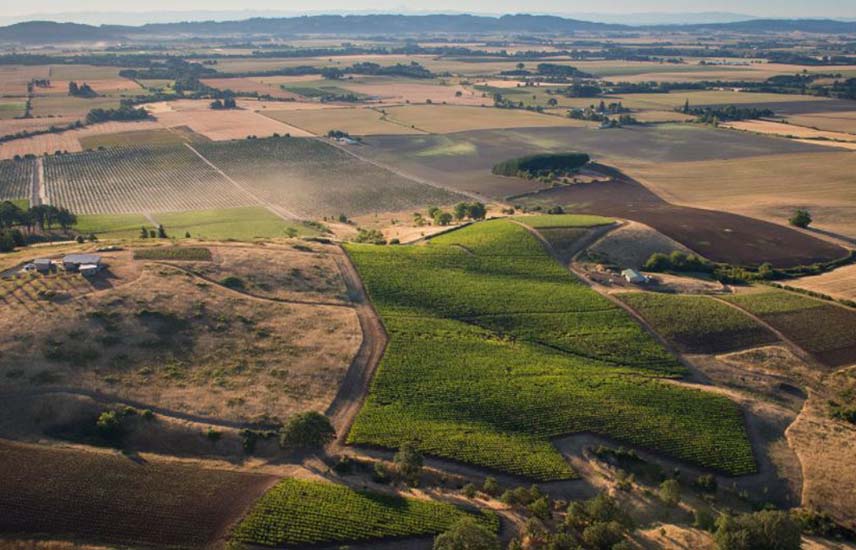 The Brittan Estate Vineyard is only 12 miles from the heart of downtown McMinnville, but feels worlds away. With its remote, undulating, and arid hills, the vineyard produces Pinot noir distinctive to the Brittan Vineyard: earth driven, dark fruited, and savory.
The original 18 acres were planted in 2001, but due to the challeging nature of this site and limited topsoil, only eight acres survived. Since 2004 when Robert and Ellen purchased the vineyard, it has been an ongoing rehabilitation project: replanting, retraining, and learning the unique landscape that has become Brittan Vineyard.
With 30 acres now under vine, Robert and Ellen reside at the vineyard and the intense observation continues. Additional blocks of Chardonnay, heritage Pinot noir selections, and Rhône varietals have all been planted with the intention, knowledge and excitement that only Robert can bring to his vines and homestead.
Find Another Destination