Willamette Valley Vineyards in McMinnville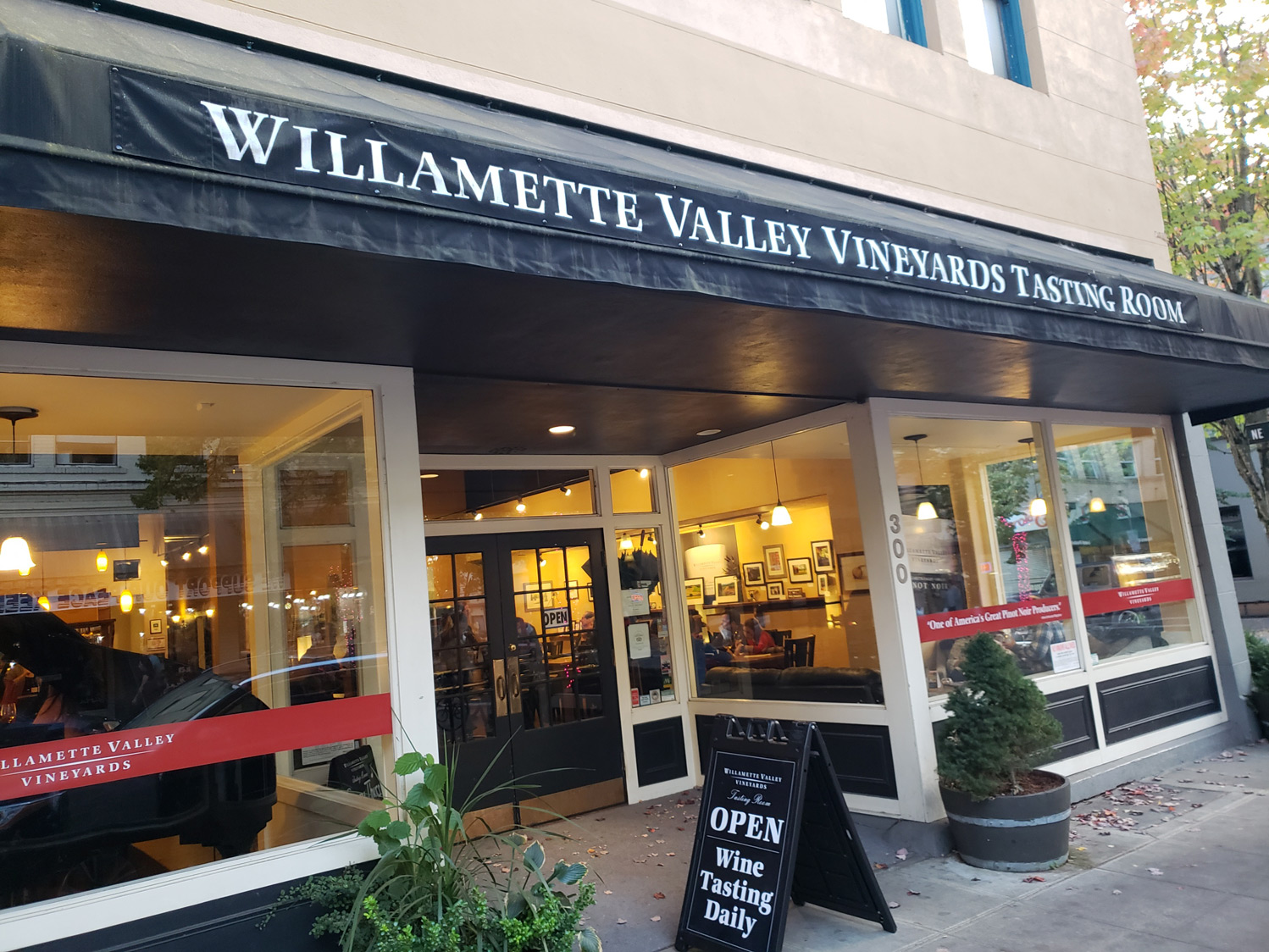 The Willamette Valley Vineyards Tasting Room in McMinnville provides an opportunity to experience our award-winning wines right in the heart of downtown McMinnville.
Our knowledgeable and friendly staff will guide you through flights of our certified sustainable wines. We also offer a relaxing atmosphere with comfy seating to enjoy a glass of your favorite wine while taking in the sights of historic 3rd Street.
Visit us on your next trip to McMinnville and be sure to check out our upcoming events, including our Open Jam every Thursday at 6 pm. We host a variety of wine tasting events, dinners and take part in many local functions.
Find Another Destination