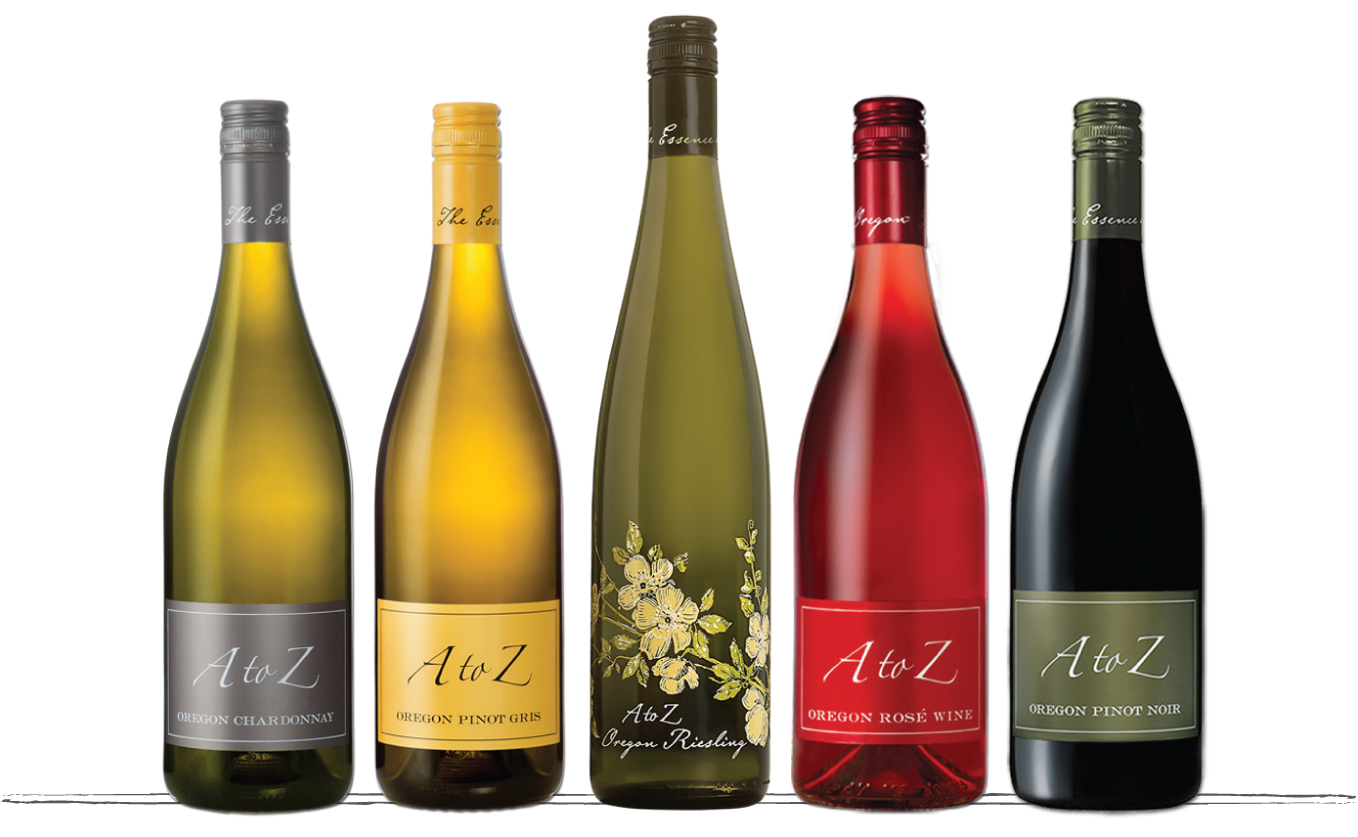 A to Z Wineworks was started in 2002 by four friends, Oregon wine industry veterans, Deb Hatcher (Eyrie), Bill Hatcher (Domaine Drouhin Oregon), Sam Tannahill (Archery Summit) and Cheryl Francis (Chehalem). The two couples worked in the Hatcher's kitchen to build the original blend honored by Food & Wine magazine as the Best American Pinot Noir under $20. Recognition for their A to Z wines with dependable quality and great value continued and production grew.
In 2006, the group welcomed another Oregon wine veteran, Michael Davies, as winemaker, and partnered with Gregg Popovich (Coach of the San Antonio Spurs) to buy REX HILL Vineyards and Winery (established in 1982). A to Z has worked with more than 100 vineyards across the state always offering assistance for sustainability certification that the group expects to be achieved within three years of partnering. Today, A to Z has two viticulturists on staff and uses biodynamic principles to farm all owned or long-leased vineyards.
Diverse sourcing across the state mitigates regional weather difficulties and adds complexity and depth to the one wine of each variety that is blended in any vintage. Additionally, A to Z has more collective Oregon winemaking experience than any other winery, experience that can make a difference in difficult vintages.
A to Z remains true to the dual mission of offering Aristocratic Wines at Democratic Prices blending one cuvee each vintage of Pinot Noir, Chardonnay and Pinot Gris that deliver the Essence of Oregon. A commitment to excellence is matched by a belief in fair value and sustainability in business as well as farming and a drive to offer the highest quality for the best value.
A to Z Oregon Pinot Noir has twice been named to Wine Spectator's Top 100 wines of the year; A to Z Oregon Pinot Gris is a perennial Best Buy; and A to Z Oregon Chardonnay is America's Best Selling Oregon Chardonnay. Newberg Wine Country
A to Z wines are available for purchase at our REX HILL Tasting Room located in Newberg, Oregon.
Our mailing address is: P.O. Box 489, Dundee OR 97115.
Find Another Destination