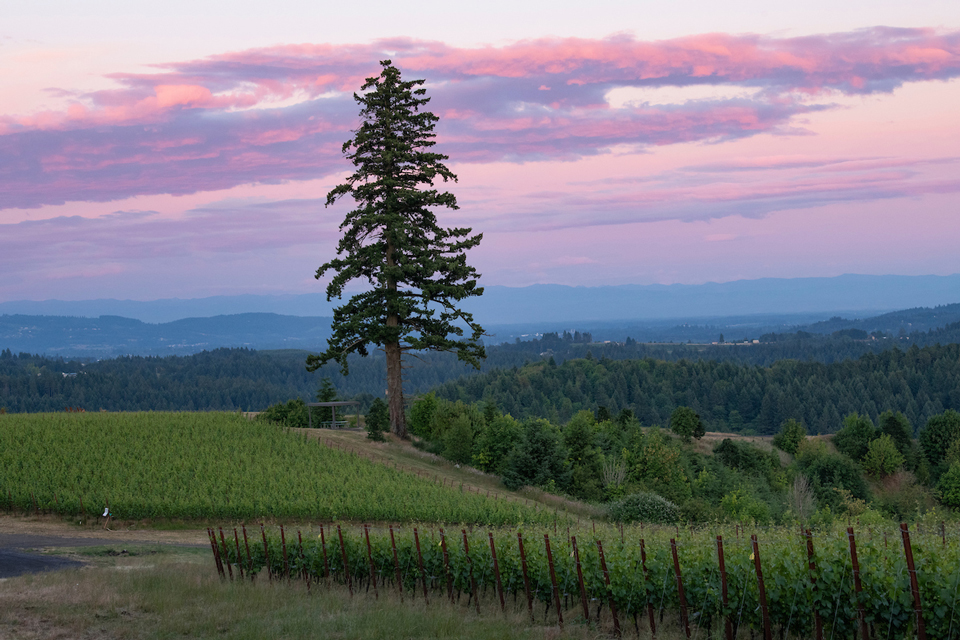 We invite you to enjoy the beauty and bounty of Fairsing Vineyard.
Join us and experience beautifully textured Pinot noir, Chardonnay, and Rosé selectively crafted by Robert Brittan to reflect the abundant beauty and complexity of our 190-acre site.
Enjoy expansive patios, relax by a cozy fireplace, stroll the meditative labyrinth and take in sweeping views showcasing peaks from the Cascades to the Coastal Mountain Ranges.
Nestled within in a certified sustainable forest, Fairsing Vineyard draws upon the enduring farming and merchant traditions of Irish Ancestors. Family owned in Oregon's Yamhill-Carlton AVA, Fairsing Vineyard is distinguished by its ancient marine sedimentary soils, varied topography and biodiversity.
Committed to nurturing the land through sustainable agricultural practices, Fairsing Vineyard holds Low Input Viticulture and Enology (LIVE) and Salmon Safe certifications and are members of the American Tree Farm System and The Willamette Valley Oak Accord.
Find Another Destination