Rosmarino Osteria Italiana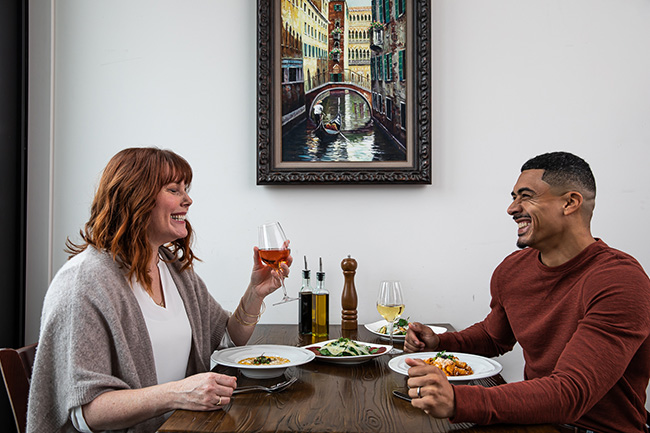 Rosmarino Osteria Italiana showcases pure Northern Italian Cuisine and their recipes come from their Nonna Agnese's private cookbook. The restaurant serves their cuisine dividing the week in different experiences to choose from. Thursday to Saturday enjoy their signature 5 courses wine pairing dinner all explained by chef Dario. They have individual seating (usually Thursdays and Fridays) and Family Style Seating (on Saturdays). Unfortunately young customers are not allowed at Rosmarino during the wine pairing dinner, but feel free to contact the restaurant for more information.
Sunday is Rosmarino Osteria Italiana's famous "GNOCCHI & PIZZA DAY" (11:30 a.m. – 7 p.m.) where guests may taste authentic Italian flavors in a more casual setting.
Monday (from 11:30 a.m. to 7:30 p.m.) they will serve more pasta dishes and also a special main course.
Lunch is served Thursday through Saturday from 11:30 a.m. to 2:30 p.m.
Reservations are required at all times, and can easily be made via Opentable.
Find Another Destination