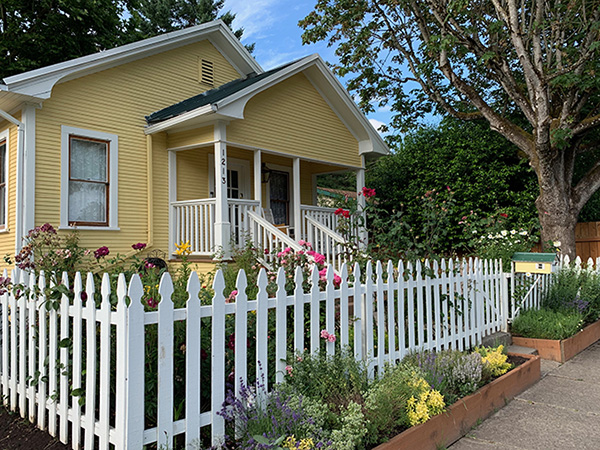 The Valley Wine Cottage is a luxury two-bedroom vacation rental located in the heart of the Willamette Valley. Walk to restaurants and tasting rooms, and then relax on your own front porch or private back deck.
Enjoy full amenities for cooking, barbecuing and outdoor activities. There's also plenty of private outdoor spots for reading a good book — like the two-person hammock or Adirondack chairs — or for gathering together at the indoor or outdoor dining tables and the comfortable living room and outdoor lounge seating.
This meticulously restored 1920's cottage only looks like you've gone back in time. There's sports streaming fast FIOS Wi-Fi and a flat screen Smart TV.
Find Another Destination