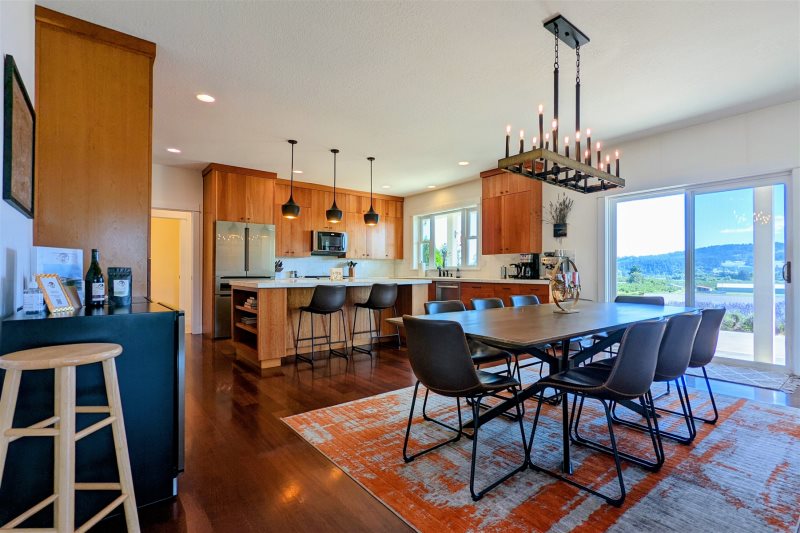 Welcome, to OZ! Though you may not find a yellow brick road leading to this amazing property, you will certainly feel like you have gone over the rainbow and may even see a bluebird as well! Discover the magic and wonders to be held in Oregon's burgeoning wine country. The breathtaking vistas of this vivacious home will surely inspire joy and delight you and your guests during your stay.
Offering the ideal open-concept space, this home exudes style with a bit of edge, just for fun! The flow throughout the property invites gatherings indoors as well as out, where the view is as stunning as the home.
Click HERE for more information.
Find Another Destination