Newberg Wine Country Suites: Rose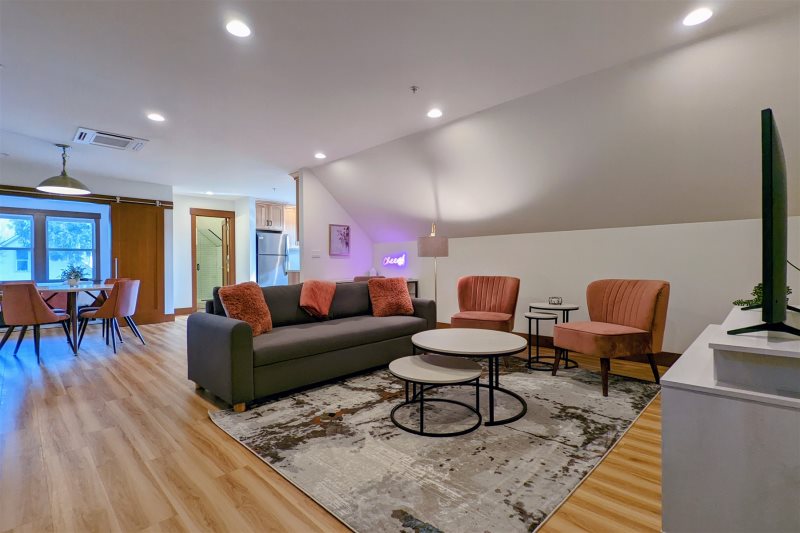 Cultivate your desire to be immersed in the sophistication of Wine Country, sumptuously paired with this Rose inspired Luxury Suite! Nestled in downtown Newberg, known for its laid-back vibe, unparalleled dining options, and winery offerings just a few steps
from your door.
This spacious and opulent suite lends notes of rose with hints of an herbal and modern edge and maintains a sophisticated balance with a light-hearted modern finish. Luxuriate in the cloud-like plush King bed, or cuddle up with your four-legged fur baby while you wind down from an adventure-filled day.
Relax and reinvigorate your body in front of the flickering firelight and warmth from the fireplace as you prepare for a night on the town, all while surrounded by the high style finishes that exude a
comfortable sense of elevated living.
Enjoy the well-appointed and open kitchen and dining area, or finish off that last bit of work at the elegant desk. No matter your heart's desire, this designer suite has all you could want to enhance your
wine country holiday.
Find Another Destination