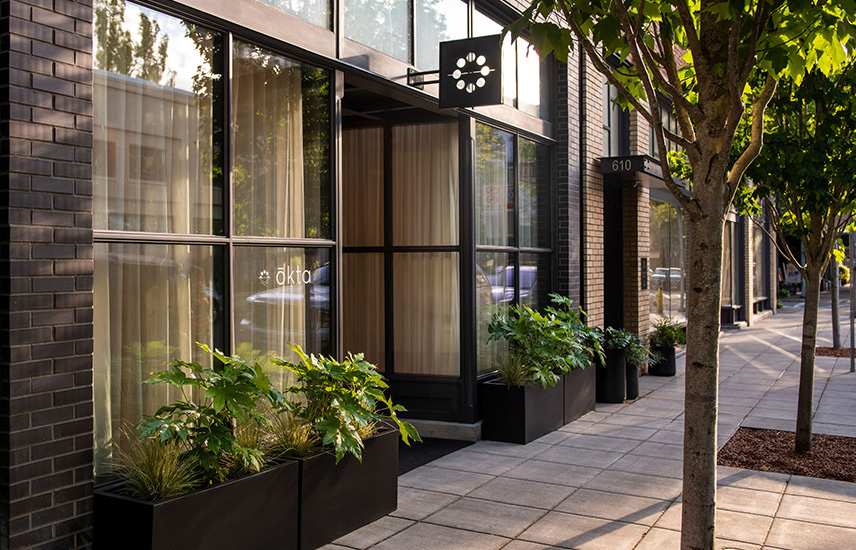 The variants of filtered sunlight that impact our view of the valley change throughout the day. Colors saturate, then fade. Light intensifies, then dims.
It's under this ever-changing cloud cover where our experience comes to life with ōkta, a focused culinary experience that brings forth the hidden beauty of the region as it continuously reinvents itself.
Ōkta restaurant is the culinary heartbeat at the center of the property, conceptualized to further pay tribute to the local terrain. Helmed by executive chef Matthew Lightner, formerly of two-star Michelin Atera in New York City, ōkta offers a highly progressive tasting menu that draws inspiration from the bounty of the Valley and the cadence of its micro-seasons. Dishes are fastidiously crafted with an eye for the unexpected while reflecting the harvest from the restaurant's nearby farm, Lightner's creative playground and test kitchen. Through his continuously evolving tasting menu, Lightner tells a story of terroir, inviting guests to join him on a culinary adventure that reveals a moment in time within the region.
Find Another Destination