The Crystal Crossroads Gifts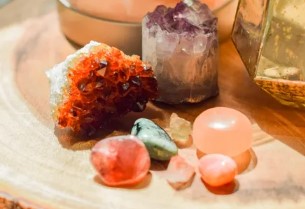 Shop handmade unique gifts by local artist, crafters and authors. Find all the essentials for your reiki, meditation, yoga, energy healing, massage, self-care or healing practice.
Essential oils, perfume oils, wooden boxes, journals, books, herbs, candles, sweet grass, palo santo, sage, mini cauldrons, bowls, mortar and pestle, abalone shells, handmade soap, bath bombs, loofahs, incense, resin art, wall art, Back flow burners, crystal healing, handmade jewelry.
Find Another Destination